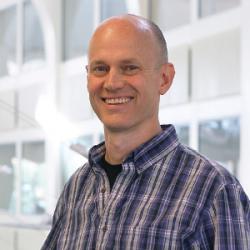 Professor John Beacom has been selected as a 2017 Arts and Sciences Distinguished Professor. This honor is bestowed upon a select few of the amazing faculty in the College of Arts and Sciences - full professors - who have excelled in teaching, service and research/creativy activity, and whose work has demonstrated significant impact on their fields, students, college and university, and/or the public. No more than ten percent of the totl number of full professors in the Collge may hold this title at any one time.
John was recognized for his sustained contributions in research, teaching and service which have made him an internationally recognized leader in physics and astronomy.
Go to: https://artsandsciences.osu.edu/news/arts-and-sciences-distinguished-professors-2017 to read more about Professor Beacom and the award itself.
Please join us in congratulation John on this well deserved honor!