At The Ohio State University, Department of Physics 

PhD Graduates from the OSU Bridge Program
Bridge Program Coordinator:
Faculty Contact: 
The OSU Physics Bridge Program is affiliated with and receives funding from:
The American Physical Society Bridge Program
The Center for Emergent Materials: an NSF MRSEC
The Ohio State University College of Arts and Sciences, Graduate School
Department of Physics.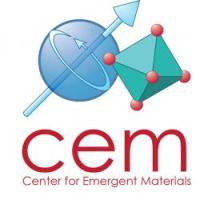 The MS to PhD Bridge program at OSU strives to enhance the diversity of qualified applicants to physics PhD programs.
The Bridge program is a two year program for students with a bachelors degree in Physics, or a closely related field, who are motivated to pursue a PhD, but require additional course work, training, and research experience to excel in a PhD program. 
Students take critical advanced undergraduate and graduate courses; receive substantial mentoring; join a physics research group; and gain teaching experience.
The Bridge Program goes beyond the traditional classroom mode, students attend classes and study sessions that encourage them to learn from each other; but the key element is substantial, multifaceted, mentoring and tutoring.

Each Bridge student is assigned a faculty research mentor who brings them into their lab where the student can develop research skills and gain insight into not just the techniques, but the process, of doing leading-edge research.
An eligible Bridge applicant will:
Have a strong desire to pursue a PhD in Physics at OSU
Be a U.S. citizen or permanent resident
Have a bachelor's degree in physics, or a closely related field

Degree must be complete by the time the student would enter the program
Students who are currently enrolled or have already completed a graduate program in physics, including a Master's degree, are not eligible to apply

Not have been accepted to one or more physics graduate programs in the current academic year, by either not applying, or was not accepted
Be committed to contributing to diversity in physics and the department
Application Information
There are currently two official ways to apply to the OSU Bridge program.
Students can choose to apply directly to OSU (see instructions below)
And/or can apply through the American Physical Society (APS).
We encourage all Bridge applicants to apply both to OSU, and through the APS.
By applying to the APS Bridge Program:
Your application will automatically be distributed to all existing Bridge sites (8 total, including OSU) and around 60 additional institutions for review.
For more information about the APS bridge program, please visit their website at: http://apsbridgeprogram.org/index.cfm
By applying directly to OSU:
Applicants can be first be considered for direct admission to the OSU PhD program, and then will be additionally considered for the Bridge Program

​Please apply by our PhD application deadlines to be considered for the PhD program (September 15 through January 2nd)
Indicate your interest in having your application considered for the Bridge Program ONLY, or both the PhD and Bridge Program by including this information in the box available for reporting your research interest. We do ask that you also indicate your research interest in that box.

​Your application will be considered before we receive applications from the APS
 
Whether you apply directly to the OSU Bridge program, or through the APS Bridge Program, all Bridge students admitted to OSU are required to complete an OSU graduate application.
For those who choose to apply directly to OSU, you will have already done this.
For those who apply through the APS, we will open our application portal, after you have been granted admission, and request that you complete the application.
The OSU PhD application portal will be open from September 15th through January 1st.
If you wish to apply directly to OSU, please complete your application with in this time frame (beyond this time frame, we will look forward to receiving your application through the APS Bridge Program).
The APS Bridge Program application is available starting in early December and is due no later than March 20th, though early applications are welcomed.
So, What do I need to do to actually apply to the OSU Bridge Program:
Complete the OSU Graduate application

​indicate for which programs you want your application to be considered
​additional information about that application can be found here: physics.osu.edu/graduate-admissions-application
please note that if any information on that page varies from what is written here, please default to what is on this page

​Submit a personal statement of one or two pages

​Please include information indicating your interest in the Bridge program, how you would contribute to diversity in the department, and your research interests
The statement should discuss your background, experiences, and achievements. If applicable, applicants should mention hardships or obstacles that they have overcome to complete their undergraduate education (e.g. low-income and first-generation college applicants).

​More information about how we use your research interests here

​CV or Resume
​Be sure to send us transcripts from all institutions from which you have earned college credit
Send us three letters of recommendation through the OSU Graduate application:

Please ask your letter writers to additionally complete this form: (to be added soon)
​Be sure to let your recommenders know that you are applying for a Bridge program
These letters of recommendation will be used in consideration for PhD program, if so requested
Prospective students are urged to a contact the program coordinator, prior to applying, to answer any questions and to verify that this program is right for you.
Research interest
When applying for the OSU Bridge program, either directly or through the APS, please be advised that the OSU Bridge Committee would like each applicant to address the following in their application/personal statement/or an additional email sent directly to the Bridge Program (bridgeprogram@physics.osu.edu):
In this correspondence, please advise us of your research interests, whether that is the same as your previous experience or not.
Each Bridge student is assigned a research mentor upon admission. We will use the information that you provide to us about your research interest and experience, to help us make the best mentor match for you, should you be offered admission.
Be as honest as possible about your interest; whether that means you know exactly what you want to do and who you would like to work with, don't know what you want to do, or have an idea of what you are interested in, but are flexible.
In making Bridge program admissions decisions we are just as concerned about our fit with your interests, as we are with your fit to our program.
What is it like to be a Bridge Student?
During Year 1 of the OSU-BP, Bridge Students arrive three weeks before classes start for an extended orientation where they receive help finding housing, are assessed for academic preparation in the core physics subject areas, interact with their Academic Mentors and their Faculty and Peer Research Mentors, and are assigned offices together with incoming PhD students.
During the following academic year Bridge Students take undergraduate or graduate core physics courses (depending on their individual academic preparation) with substantial academic mentoring in the form of Guided Group Work sessions with other students, and individual tutoring as needed.
Bridge Students also gain research experience in their Research Mentors' groups, and participate in social activities.
During the following summer students engage in full-time research.  In the fall of the following academic year, students continue with coursework and research, engage in some teaching, and are considered for admission into the PhD program.
It is expected that most Bridge Students will seamlessly enter the PhD program at OSU having already completed substantial graduate coursework and research.
PhD Graduates from the OSU Bridge Program
Kevin Galiano
Started at OSU in 2013
Graduated from OSU with his PhD the summer of 2019
Emilio Codecido
Started at OSU in 2014
Graduated from OSU with his PhD the Autumn of 2021
Ethel Perez-Hoyos
Started at OSU in 2014.
Graduated from OSU with her PhD the Autumn of 2021

Humberto Gilmer
Started at OSU in 2014
Graduated from OSU with his PhD in the Summer of 2022
Daniella Roberts
Started at OSU in 2016
Graduated from OSU with his PhD in the Spring of 2022
Page last updated 2/9/2023