A history of the department was compiled by Alpheus Smith to commemorate the 100th anniversary of The Ohio State University and a link to that manuscript which was later redone by E. Leonard Jossem is posted below.  Over 40 years have passed since this history was written.  If anyone has any articles, posters, photos etc. from events related to the Dept of Physics from any era, please bring them to the attention of Ruth Leonard (leonard.469@osu.edu) for review and inclusion on this site and future use in writing a more complete history of the department. 
"New" information discovered will be posted here for those interested to enjoy. 
"The New Physics Building at the Ohio State University" - Our first article comes from The American Journal of Physics - March 1953 - Volume 21, Issue 3.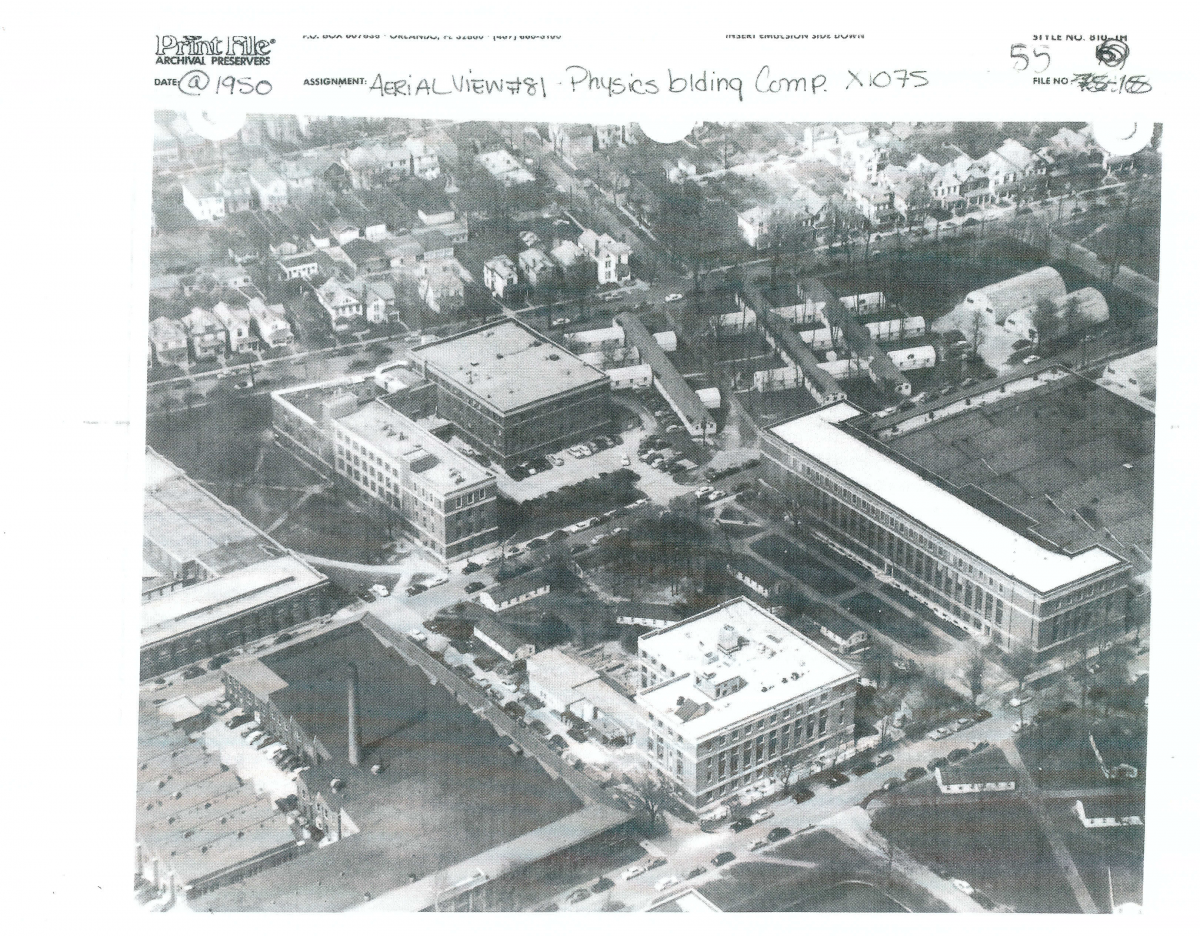 Aerial view of Smith Lab circa 1950 - Can you find Smith Lab?  Can you name any other buildings near by?  Notice the parking on the streets up and down Woodruff, 19th and 18th Avenues.