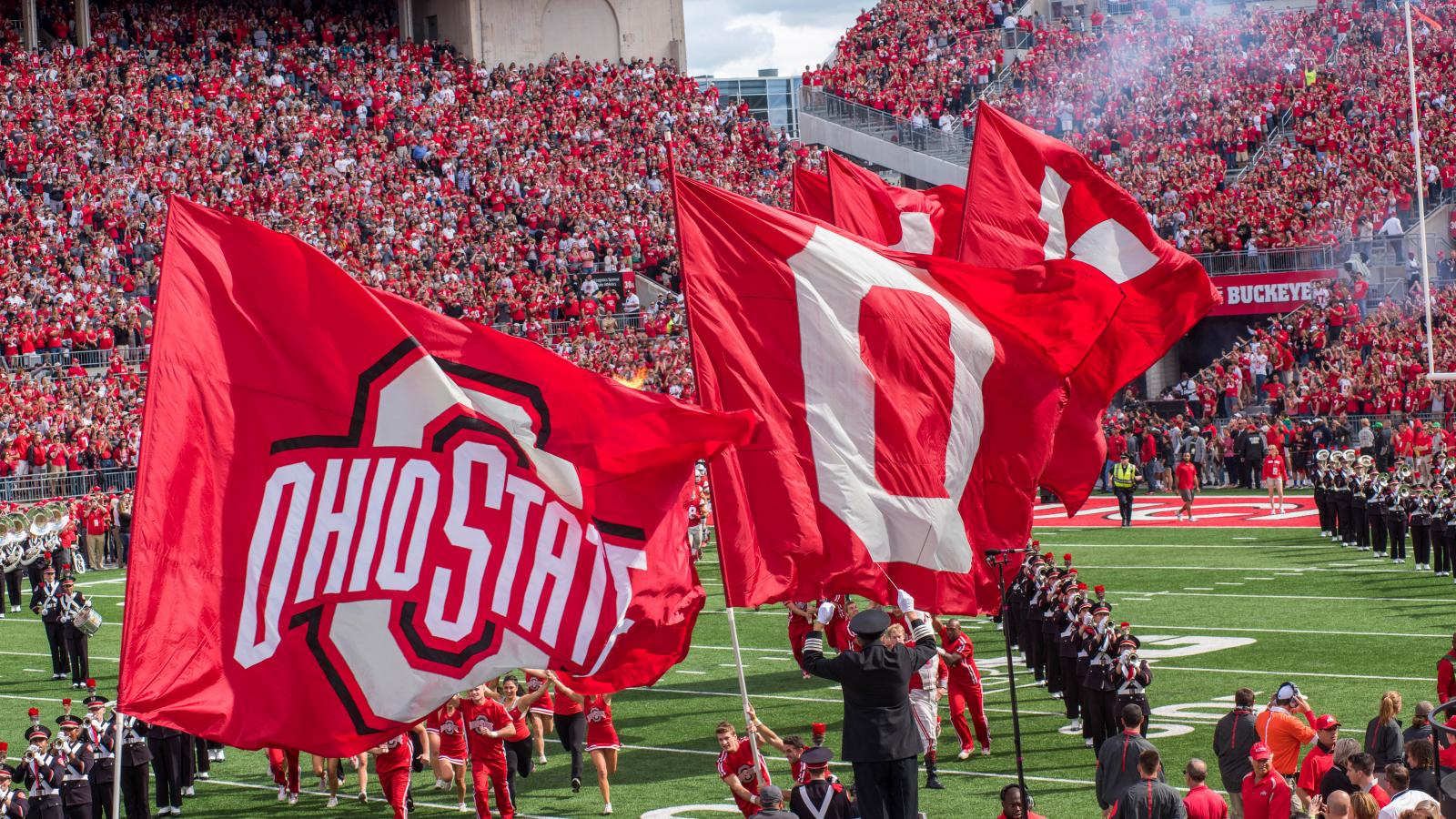 Body
We are beyond proud of every Physics graduate student who receives an award, and we want to acknowledge them here. 
Advanced
Accordion Header

Graduate Awards
Text
The Bunny and Thomas Clark Scholarship Endowment Fund was established July 7, 2006, by a gift from Bunny & Tom Clark for the purpose of furthering the diversity mission in the department for undergraduate and graduate students.
2019:  Emilio Codecido (Jeanie Lau), Kelly Luo (Roland Kawakami) 
 2018: Shaun Hampton (Samir Mathur)
2017: Shirley Li (John Beacom)  
2016: Anne Benjamin (Jay Gupta)
2012: Marci Howdyshell (R. Sooryakumar)
2010: Emily Sistrunk (Lou DiMauro)
2009: Huichao Song (Ulrich Heinz)
2008: Sarah Parks (Zeke Johnston-Halperin)
Text
The Presidential Fellowship is the most prestigious award given by the Graduate School. Recipients of this award embody the highest standards of scholarship in the full range of Ohio State's graduate programs. 
https://gradsch.osu.edu/presidential-fellowship 
Sp2020: Yang Cheng, Liping He
Au2019: Aidan Lee
Sp2019: Shi Che
Sp2018: Kelly Luo
Au2017: Josh Furguson, Shaun Hampton, Meng Keng Yuan
Sp2017: Beth Bushong, Tim McCormick
Au2016: Zhou Wang
Sp2016: Shirley Li
Au2015: Dane Hudson Smith
Sp2015: Kenny Ng
Au2014: Eric Suchyta
Sp2014: Kaikai Zhang
Au2013: Archana Anandakrishnan
Sp2013: Mark Patrick, William Cole
Au2012: Chun Shen, Oinam Nganba Meetei
Sp2012: Weiran Li
Au2011: Marek Simon, Aaron Chen
Sp2011: Greg Vierira
Au2009: Taeyoung Choi
Sp2009: Matthew Kistler
Text
The Dr. Clifford Heer Graduate Student Scholarship Award Fund in the Department of Physics was established September 21, 2007, with gifts in memory of Professor Emeritus Clifford Heer (B.S.Phys., 1942; Ph.D., 1949) from his wife, Esther Heer (B.S., 1949) and other family members for the purposes of recognizing scholarship in the field of Physics.
  2017: Ginny Cochran (Doug Schumacher), Stanley Steers (Tom Lemberger), Anne Benjamin (Jay Gupta)
  2016: Shirey Li (John Beacom), Nicolas Scozzaro (Chris Hammel), Michael Page (Chris Hammel)
  2014: Shirley Li (John Beacom)
  2012: Heer: Archana Anandakrishnan (Stuart Raby), Justin North (Michael Poirier).  DeMartini: David Gohlke (Jay Gupta)
  2010: Heer: Adam Hauser (Fengyuan Yang) and Inhee Lee (Chris Hammel). DeMartini: Robert Forties (Michael Poirier)
  2009: Heer: Donghun Lee (Jay Gupta), Taeyoung Choi (Jay Gupta) 
Text
Ennesser,  Lauren (2017)
Caulfield, Ryan (2016)
Clark, Brian (2014)
Hendricks, Khalida (2013)
Rowland, James (2013)
Brinson, Jessica (2010)
Rajaram, Sara (2010)
Steers, Stanley (2010)
Swanson, Mason (2009)
Teeling, Richelle (2009)
Szafruga, Urszula  (2009)
Wendt, Kyle, (2009) DOE Office of Science Graduate Fellowship
Text
Graduate Student Award for Mentoring Excellence
This award was created to honor an advanced graduate student who provides exemplary and effective mentoring for undergraduate and/or new graduate students.  The nature of the mentoring may include mentees' personal, professional, and/or academic success. 
2020: Humberto Gilmer, Noah Charles