July 25, 2018
Phun with Physics begins today at the Ohio State Fair!
Image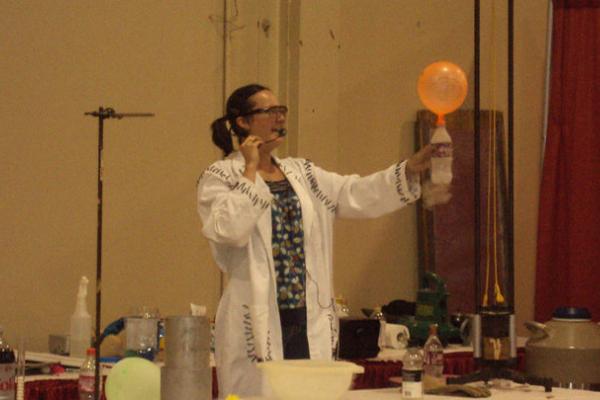 Description
For the 17th year, our Instructional Support Staff (Harold Whitt, Chris Healy and Katie Ferrell) along with help from student volunteers are presenting Phun with Physics at the Ohio State Fair. (july 25-August 5).
The program includes fun demonstrations with help from children in the audience and a hands-on sessions for kids and their families.  There are also some shows by the Department of Chemistry.  The Physics shows are at 12:30 pm and 3 pm and all the fun is in the Youth Discovery Buiding, not far from the North Entrance to the Fairgrounds (north of 17th Avenue).
This is a great place to take pre-school and elementary children (out of the sun). It's fun and they learn something in the process.  Parents love it as much as the kids!  More information on the Ohio State Fair.
See the Map below for location.  
---