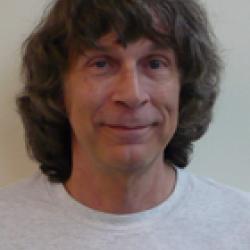 The memorial gathering in honor of Gordon Aubrecht will be held this Saturday (February 22) from 2-5 pm at the First Presbyterian Church, 73 West Winter Street, Delaware, OH.
Please email Gordon's daughter, Laurie Wessely, at lbwessely@gmail.com if you have photographs to share and/or would like to participate in the gathering with a reading or by sharing a brief memory. If you are unable to join in person, you can also record your comments for playback at the event.
Those who wish to make a donation in Gordon's memory can donate to the Dr. Gordon Aubrecht Memorial Fund for the naming of the new physics laboratory at Marion campus in his honor. You can do so by going to www.giveto.osu.edu and selecting fund 315649.